---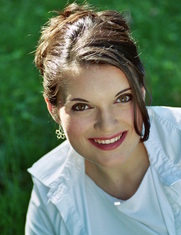 Rebecca Lynne, Artistic Director

Rebecca is the founder of Dean Productions Theatre Company. As a director, her work has been seen around the world, including New York, London, New Jersey, Washington DC, Bali, and California. Among her solo directing credits are The Last Five Years, Into the Woods, Love's Labour's Lost, Sleeping Beauty Ballet, The Lady of Shallot, The Mikado, and The Ghost Sonata, the Opera.

She has over four years of experience running workshops and interactive theatrical events for children with cancer, and currently runs workshops at Children's Hospital LA.

As an Associate Director, she has had the honor to work along side Tony Award winner Kathleen Marshall on the premier of Calvin Berger at the George Street Playhouse, Tony Award winner Maurice Hines and Charles Randolph-Wright on Duke Ellington's Sophisticated Ladies at the Arena Stage in DC, Tony nominee Marcia Milgrom-Dodge on Guys and Dolls at California Music Circus, Richard Stafford, Glen Casale, Leland Ball, and more. As a performer she has appeared in Ragtime (Mother), The Boyfriend (Nancy), Working (Millwork Singer), Lost in Small Places (Eva), and The Sleeping Beauty Ballet (Queen).

She also works as an acting and voice coach, with degrees in Vocal Performance, Theatre Performance, and an MFA in Theatre Directing from East 15 Acting School, London. She is a member of the Stage Directors and Choreographers Society, the Dramatist Guild, and the Writer's Guild of Great Britain.

---
---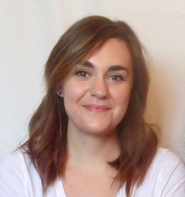 Madison Strasser, Managing Director

Madison Strasser attended the University of Utah in Salt Lake City, where she spent her college years volunteering with several Utah organizations. This experience, along with her academic study of anthropology, set Madison on course for a future in the non-profit field. Upon graduating with her Bachelors of Science degree in Anthropology in 2015, Madison moved to California.

Once in California she became involved with a local hospice, gaining administration and volunteer management experience. Madison soon moved on to work for The Lawrence Anthony Earth Organization, an environmental non-profit group, doing membership database management.

Though Madison tried her hand at performing, she quickly discovered that she was better suited as an observer and enthusiast. She is incredibly happy to have a found a way to combine her non-profit experience and love of the arts by working with this incredible group!

---
---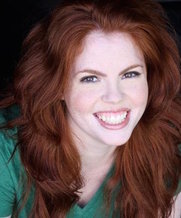 Meredith Gibbs, Youth Program Director

Meredith started her love affair with the stage at the young age of six when she performed in the Black Hills Dance Theater production of The Nutcracker alongside future Metropolitan Ballet star Misty Copeland and internationally acclaimed choreographer Charles Maple.

After receiving her BFA in Musical Theatre from AMDA College and Conservatory of the Performing Arts in Los Angeles in 2012, Meredith worked as a choreographer, assistant director, and music director for New Star Children's Theater in Fair Oaks, CA.

Alongside her theatre career, Meredith has spent a number of years helping small businesses blossom with her expertise in social media marketing. She now resides in Pasadena, CA and is thrilled to combine all of her passions to help Dean Productions fulfill their mission of improving the lives of children with cancer.

---
---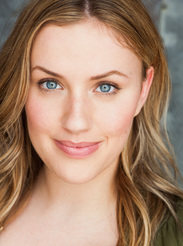 Flannery Maney, Social Media Manager
Flannery Maney is an LA based actor, writer, and producer who works in social media. She has managed many platforms, including the media for
Nailing Hollywood,
a company representing multiple nail polish lines and celebrity stylists, reaching over 70k subscribers. Additionally, she runs platforms for individual writers, producers, actors, and small companies.
Flannery attended Denison University and the Royal Academy of Dramatic Art. She studies in Los Angeles with Kristy Sexton, Lesly Kahn, Pete Goldfinger, and Josh Stolberg on her writing. Her production company,
Effie Fondly
is currently shooting a feature and a pilot and has many other projects in development.
Flannery is enthused to be a part of Dean Productions Theatre, a company so close to her heart and soul. Check out more at
www.flannerymaney.com
, IG/twitter @flannerymaney , or directly @ flannerymaney@gmail.com.
---
---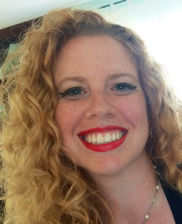 Whitney Donald, Technical Director

Originally from Tampa, Florida, Whitney graduated from Brigham Young University in 2008 with a BA in Media Arts. She went on to receive an MFA in Production Design from the American Film Institute in 2012. She has designed a variety of time periods from the 1820's to the 1960's, as well as different genres from sci-fi to musical.

Whitney has worked as Production Designer on 4 feature films, including For Robbing The Dead and Unicorn City. Inspector 42, a short which she designed, won Best Drama and Best Director at the 2010 College Television Awards and was the Region II winner for the Student Academy Awards. Whitney's AFI Thesis film, First In Flight, premiered at the Grauman's Chinese Theater and went on to win multiple festival awards. Her latest endeavors include assisting the art departments of major television and motion pictures including Tomorrowland, Pixels, Star Trek 3, and Agent X.

---
---
Heidi Garcia, Director of Development

With more than 10 years of experience in fashion design, styling, visual merchandise, marketing and business development for a number of brands, Heidi is a passionate activist and artist. Her work can be seen throughout the Condé Nast publications, including Vogue, with widespread brands from Urban Outfitters to Chanel.

Born and raised in Los Angeles, CA, she is an alumnus of The Fashion Institute of Design and Merchandising and has spent many years working in the fashion industry. She loves meeting people from all walks of life and building connections through laughter, struggle, music, art.

Beyond fashion, Heidi serves as a leader and volunteer at various charitable organizations, including St. Jude's and the American Breast Cancer Society, that lend support to women and children with health and social disadvantages. Heidi is thrilled to be joining Dean Productions Theatre Company and to have the opportunity to work towards a mission dear to her heart.


---
Board of Directors
Rebecca Johnson, Chair
Clarke Crane
Courtney Young
Tiffany Leak
Meriah Moffat
Elizabeth Bigelow