- The 2017 Fall Theatre Workshop -
for youth affected by cancer, ages 8-18

Write, develop, and perform in an original short play!

Saturday, September 30th from 10am-4pm.
Lunch will be provided.

Participants will work with the cast and crew of Macbeth to create their own original short play which will then be presented in front of a live audience before each of our performances of Macbeth.

The participants will be guided throughout the entire developmental process, learning new skills, creating, exploring, and having fun.
The day will end with a performance of their play for the participants' families. Participants will then have the further opportunity to perform their play in front of the live audience during the run of Macbeth, if desired.

For more information and to request an application, please email admin@deanproductionstheatre.com.
---
Our Mission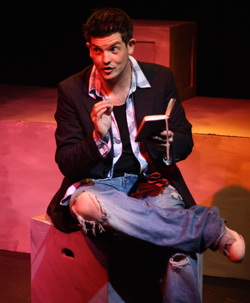 Dean Productions is dedicated to enriching the lives of children affected by cancer through involvement in fresh, innovative, and exciting professional theatre experiences.
We believe:
- Theatre has the power to inspire and change lives, encouraging growth and opening up
possibilities far beyond any physical, mental, or social limitations.
- Theatre can be a pivotal tool in building and enriching interpersonal relationships and a
strong community.
- The audience is a vital part of successful theatre, and their solid involvement in and support
of the theatre experience is of the utmost importance. Thus they should remain a top
priority throughout the production process.
- Theatre is for everyone and should be available to all regardless of culture, education,
social class, or physical ability.
Help us get youth with cancer out of the hospital and onto the stage!
Support us
now.
---
---
Our Vision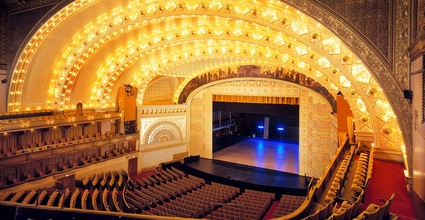 From personal experience, we know that theatre can change lives. We aim to improve the lives of youth affected by cancer by creating a safe environment where they can come and participate in every aspect of a professional theatre production, completely free of charge. From designing sets to directing, every participant will have the opportunity to dig further into the field of their choice.

Options include directing, acting, stage management, and costume, set, and lighting design. Once assigned a position, they will work alongside the corresponding professional who will mentor them in learning the intricacies of the position, developing their own skills, and lending their own unique talents and ideas to the production.

During the run of the show, the youth will have the chance to display their work in front of a live audience, creating some of the most powerful and awe-inspiring theatre experiences possible for the audience, the professionals, and the participants.

Concessions will, of course, be made for each youth's unique circumstances, and our program will always remain flexible enough to adjust to any special needs while still encouraging the youth to achieve above and beyond their limitations.


Through our program, we seek to enrich the lives of our participants by involving them in meaningful activities with concrete goals, exposing them to new and powerful modes of expression, and providing them with opportunities to enjoy themselves, play, and just be kids.
---
---
Our Impact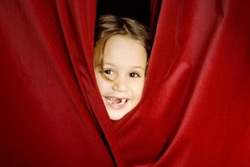 Every day, 43 children are diagnosed with cancer in the United States. Almost 16,000 children between the ages of 0 and 18 were diagnosed with cancer in 2014. Of those, 1,350 between the ages of 0 and 14 lost their fight.
In the greater Los Angeles area alone, more than 70,000 people were diagnosed with cancer in 2014, leaving close to 100,000 children directly affected by cancer in our area.
Studies show that purposeful activities and concrete goals for children affected by cancer significantly increase their psychological health and quality of life. Likewise, art activities have been proven to help children express their feelings about the things they are experiencing, and goals "help children gain a sense of achievement and give meaning to their lives" (
Caring for a Terminally Ill Child
, www.cancer.net). Additionally, a study done at Rush University Medical Center revealed that people with goals were 50% more likely to live longer than people without goals.
Through our program, we aim to improve the length and quality of life for children with cancer and children affected by cancer in the Los Angeles area, by providing them with the opportunity to gain working experience of professional theatre, learn new skills, interact with their peers, and work together toward a common goal. Possible? Absolutely!
Interested in
supporting us
now? Who wouldn't be?!
---
---
As we strive to create a permanent place for ourselves in Los Angeles, we require all the support we can get. If you would like to help us win this battle, please

Get Involved

.