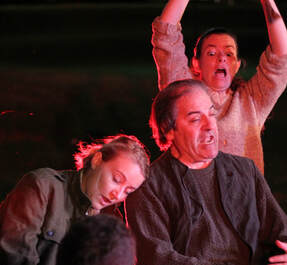 ​​From personal experience,
we know that theatre can change lives.
Through our programs, we aim to
enrich the lives of the many diverse
individuals and families
​in our vibrant local community.
__________________________________
Mainstage Productions:
We believe that great theatre adds value to our community and should be accessible to all. 
Through our incredible partnership with the City of Glendale, we are able to bring two mainstage productions to the Greater Los Angeles area each season - FOR FREE! 
Staged outdoors in the beautiful Brand Park (with plenty of close, free parking!), we offer an exciting Shakespeare-in-the-Park experience every Fall. In the Spring, we present a variety of theatrical masterpieces, all approached in vibrant new ways.
Patrons are encouraged to bring blankets/small chairs to sit on and plenty of blankets and warm clothes (it gets chilly after dark).
Children and dogs are more than welcome, but we ask they they be fully supervised to ensure the enjoyment of all.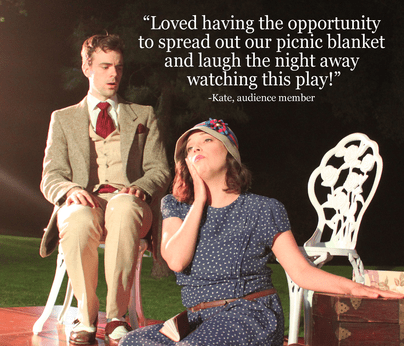 __________________________________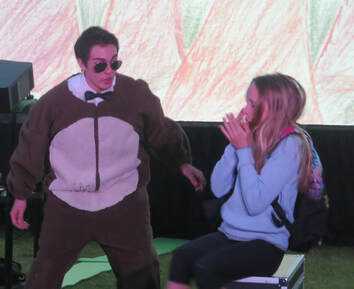 Theatre Bootcamps for Youth Affected by Cancer:
Youth, ages 8-18, who have been diagnosed with cancer themselves or have immediate family members with cancer are welcome and encouraged to participate in our Theatre Bootcamps.
In these Bootcamps, participants explore acting, playwriting, improv, and much more, alongside our professional artists.
Participation is free of charge, but spots are limited and must be reserved in advance!
- Fall 2019 Theatre & Film Bootcamp -
TWO DAYS: Saturday, September 21st and Saturday, September 28th
in association with Spotlight On Hope Film Camp!
Day 1: Saturday, September 21st from 10am-4pm.  ​
On day 1, participants will work alongside the cast and crew of The Chekhov Comedies to learn acting techniques and create their own original short play. The participants will be guided throughout the entire development process, learning new skills, creating, exploring, and having fun. At the end of the day, parents and family are invited to watch the participants perform their play.
Lunch will be provided.
Day 2: Saturday, September 28th from 6pm-10pm.
On day 2, participants will join Dean Productions at Brand Park in Glendale for their performance of King Lear. Before the show starts at 8pm, participants will rehearse with the cast and perform their original play in front of our live audience at 7:15, followed by a voluntary Q&A with the audience.
After their performance, participants will receive hands-on training and experience filming live events by assisting the filmmakers from Spotlight On Hope. Families are encouraged to stay and enjoy the performances!
Spots are limited!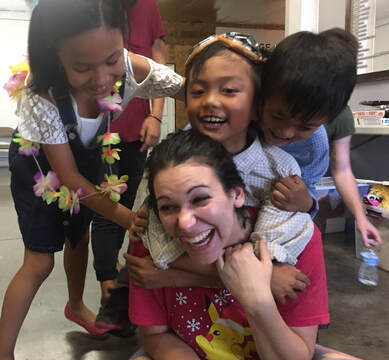 __________________________________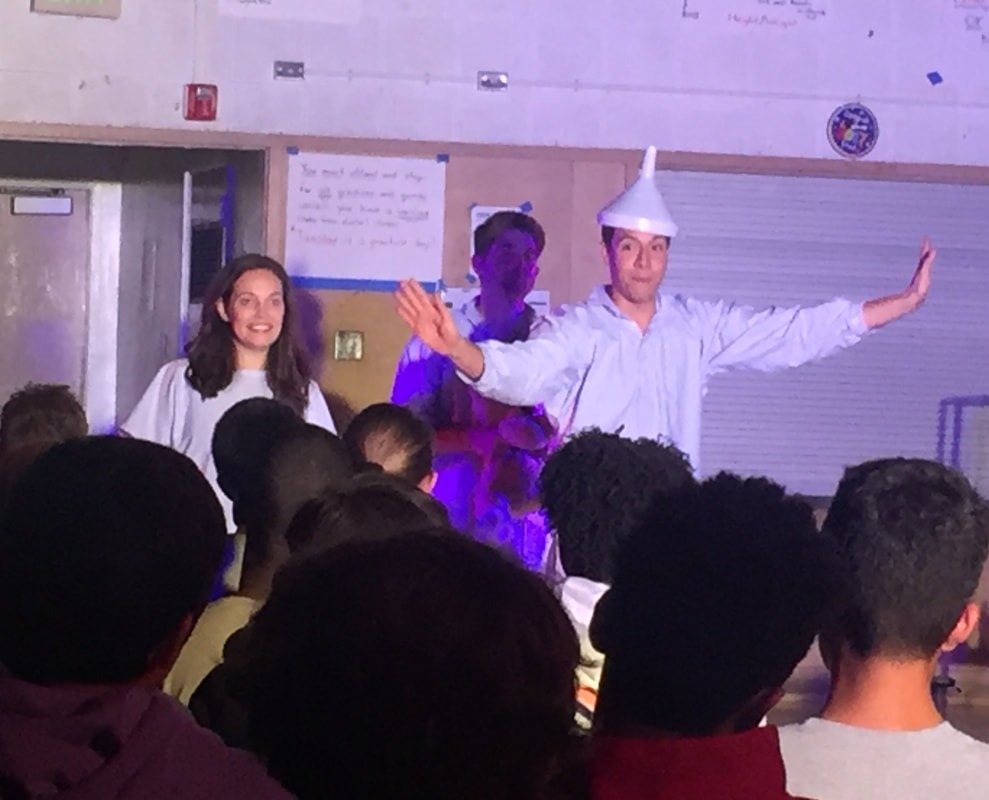 High School and Middle School Performances:
Theatre and the arts are critical in the education of our youth.
Dean Productions offers in-school performances of their mainstage productions during the run of the shows. In order to increase our impact on the lives of these children, we offer discounted rates for schools without theatre programs of their own.
If you would like for us to come to a school near you, please contact Lynne Johnson at lynne@deanproductionstheatre.com. 
__________________________________
High School Student Volunteering:
High school students interested in theatre and gaining community service hours for college are invited to join us! We have various volunteer opportunities that we can tailor to the student's needs. To learn more, contact our admin team at admin@deanproductionstheatre.com.